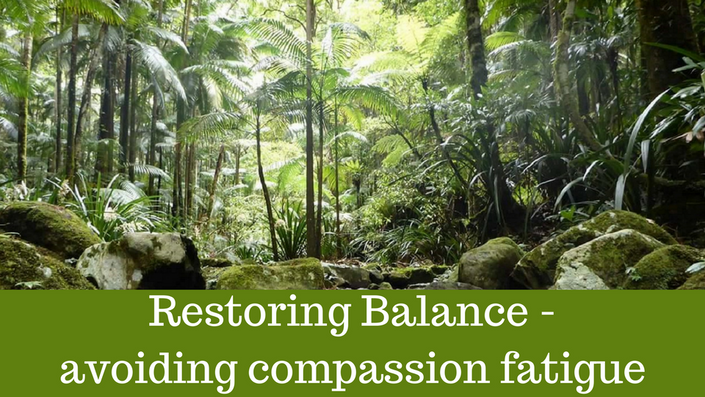 Restoring Balance
How to avoid compassion fatigue and restore balance by caring for yourself whilst caring for others
Are you feeling tired, stressed, frustrated, not enjoying relationships, struggling with ill health, heading towards or experiencing burnout? That is not living an abundant life!
Do you have a hunger for life that is more than just avoiding burn out? You need to be restored!
Battling burnout?
I have battled recurring burnout, especially doing life as a single parent, and it has cost me. I have:
Lost jobs
Closed ministries that were doing well and making a difference in the lives of others, when I could no longer lead them.
My friendships suffered as I became a recluse when all my energy was directed to working and paying the bills (when I had a job that is).
At times my mental health struggled as my thoughts went to dark places and I saw the future through the eyes of doom and gloom.
I was struck down with a neurological condition that hospitalised me and left me with weakness that took months of rehabilitation to recover from.
The most common question I was asked was, 'how stressed are you'? If I told whoever asked that question what I did with my time or what my life was like, they concluded that stress and too much activity was to blame.
Having said that, I am a nurse with a focus in chronic condition management, which is about empowering others to live well with a chronic illness (ironic hey!). I tried lots of things to end the burn out.
I tried not to stress. I learned stress management techniques and got stressed when I got stressed because obviously they weren't working.
l tried to completely revamp my diet to eat healthily, but once I ate the first piece of chocolate I ate the block and felt stressed and guilty for failing.
I tried exercising – bought the equipment, some of which is still in its packaging or purchased the 10 lesson dance package because I thought the financial incentive would change my behaviour. I went enthusiastically to the first class but something always got in the way.

I tried relaxation techniques – brought the CD, grabbed 10 minutes in the evening when the kids kept interrupting, started to remember the 'to do' list for tomorrow so I had to write that down.
So what was I doing wrong? Why did I keep recovering only to burn out again?
I tried each of these techniques (often not for very long) and expected them to change my burn out cycle. I tried to manage a symptom of burnout and have that be the solution to everything.
Sometimes I tried everything at once – my whole new lifestyle. I'd set goals using the format I'd been taught in chronic condition management and would fail in a few weeks as life always got in the way.
Then things changed for me. I saw the total vision of what I wanted my life to be – restoration. I began to work out small changes to help me get there, rather than defining what I didn't want to happen or a symptom to avoid.
Restoring balance is moving back along the continuum from burnout and compassion fatigue to how we were created to live; joy, fulfilling your purpose, abundant life.
How to restore balance
Big picture. Small steps.
With my big picture I saw the interconnectedness of health. Instead of focusing on diet or exercise or stress management or learning a relaxing technique, I saw it as a whole. The big picture was about quality relationships and being part of a community, living a life of purpose, being hopeful, and caring for my body so I can do these things. For me, it also meant learning how to self-manage living with a chronic neurological condition.
I did small steps. I set goals, but they were tiny ones and when I achieved a goal, I set the next one. Bit by bit I kept adding and celebrated the positive changes I was making. So instead of labelling myself a failure when I ate something not on my list, or didn't stretch, I looked for what I had done that day that was a decision towards health. I might have drank more water, I might have phoned a friend and invested in a healthy relationship. Learning techniques, such as relaxation to combat symptoms, became more helpful when they were part of a bigger wellness picture – not an end in itself.
I continue to grow my knowledge and skills in this area and practice what I preach to stay well. My body remains a barometer to stress and I take small steps daily to live a life of restored balance.
Your Instructor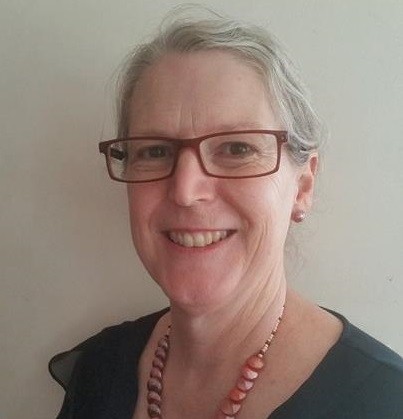 Vicky is passionate to see others living an abundant life of purpose with a sense of wellbeing. She is a Registered Nurse with additional qualifications in Chronic Condition Management, a qualified Trainer and Assessor with experience training pastoral care workers, and founded His Heart Ministry Training. Along the way she authored 'New Life in the Mourning - hope when the relationship ends' and co-authored 'My Life! Health Living Journal'. Vicky has suffered burn out losing ministry and employment. She has journeyed to restore balance and now lives a productive, hope filled healthy life, albeit with a chronic condition. She teaches from a combination of practical experience and extensive knowledge. She is prone to tripping over words and objects!
If this topic has tickled your curiosity you can probably relate to my story. You may not be a single parent. You might be sandwiched between caring for ageing parents, still caring for your kids whilst trying to work and keep the house running. You might be passionately involved in ministry, giving your waking hours to the cause. It might be the incessant demands of caring for everyone else and having no time or energy left to care for you. If you need to restore balance then this course can help you.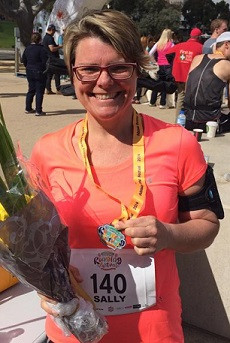 Meet Sally
Six years ago I met Sally Henderson at the end of her marriage as she became a single mum to five children. As well as developing a friendship, she attended my workshops on recovery at the end of relationship and single parenting, and later once she was working in a ministry role, 'Restoring Balance - avoiding compassion fatigue.'
Sally has recreated her life amidst the challenges. She has studied, paid off debt and started her own coaching business – 'Extraordinary Success with Sally Henderson'. She continues to work in ministry and combines her life understanding and coaching practice in helping others.
Sally says, "I am making use of my own experience and what I've learned, to give back." Her coaching mantra is, 'Just do something you love everyday'. She explains, "When you are pursuing long term goals there are some things you are going to have to do that you don't want to do, but if you relate them back to your purpose, they become something you love."
Restoring balance -
How to avoid compassion fatigue and restore balance by caring for yourself whilst caring for others
I had initially started teaching on balance and self-care with single parents in my ministry days but as I experienced more and learnt more information, I started teaching a three hour workshop – 'Restoring balance - avoiding compassion fatigue'. Using the feedback from previous participants, I created this online course with additional content and more in depth information as per participant's requests.
Previous participants in the 3 hour workshop that the course is expanded from, said the best things about the workshop were:
"Breadth of information and techniques - 'option's not one 'solution'"
"..gave me tools and resources to do my homework"
"It really inspired me to make many small changes in my life that will add up to a big difference in how I live"
Restoration is the used becoming useful again; the old and tired revived to a renew life.
To have balance is to have equilibrium - between caring for others and caring for yourself, with balance in all aspects of life so you can enjoy it. Restoring balance is coming back to how we were created to live; joy, abundant life and fulfilling your purpose.
The online course works you through the continuum from burnout and compassion fatigue through health and self-care to the restored balance of abundant life.
The course develops both the big picture of your vision for your restored life and offers a smorgasbord of options for the small steps and daily decisions to get there. You will create a self-care plan in the process.
The course contains spiritual and Christian concepts.

Course details
The course is divided into 3 self-paced modules that will lead to the creation of a self-care plan.
Introduction:
start envisioning a restored life
Module 1: Avoiding compassion fatigue
Start by understanding burnout and compassion fatigue
Identify your warning signs of burnout and compassion fatigue

Identify your contributing factors to burnout and compassion fatigue

Plan for how to deal with contributing factors

Complete an assessment of your level of compassion fatigue
Module 2: Health
Move along the continuum by engaging with your health
Understand the effect of long term stress

Identify and plan to manage your stressors

Evaluate your current health

Create steps to improve it

Add wellness and purpose to your vision for a restored life
Module 3:Self-care:
Keep moving along the continuum to restored balance by learning and using practical self-care techniques
Draw a line to protect work/life balance

Consider methods you use to prioritise and identify a step to better prioritise

Identify one limit or boundary you will set

Develop a strategy to build support

Develop a plan to rest

Identify what drains your tank, how it feels so you can recognise it, and what fills your tank.
Support to change
To action your vision and self-care plan requires you to change: change how you think and how you behave. As part of purchasing this course you also receive access to 'how to make a change that sticks' course.
Courses Included with Purchase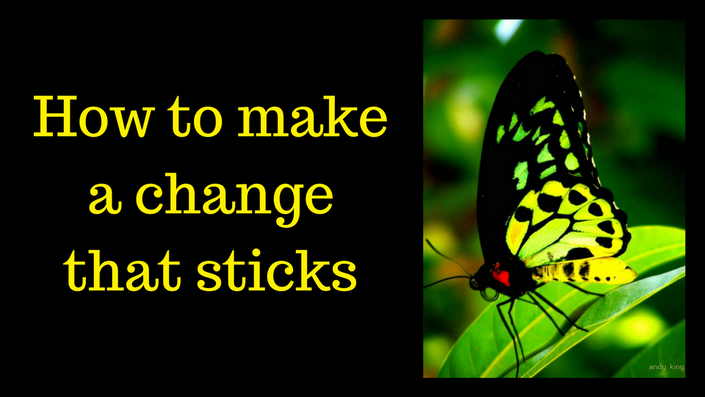 How to make a change that sticks
Big Picture. Small steps. Do it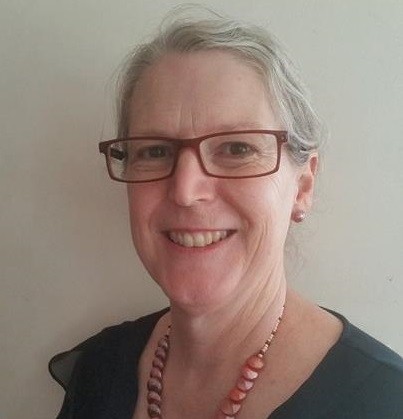 $25
Original Price: $25
Course Curriculum
Introduction
Available in days
days after you enroll
Module 1: Avoiding compassions fatigue
Available in days
days after you enroll
Module 2: Health
Available in days
days after you enroll
Frequently Asked Questions
When does the course start and finish?
The course starts now! It is a completely self-paced online course - you decide when you start and how you will work though the content.
How long do I have access to the course?
After enrolling, you have unlimited access to this course for as long as you like - across any and all devices you own. If there is any change to this e.g. we apply an end date, we will give you 3 months notice (provided you opt in for us to email you), giving you plenty of time to finish the course.
What if I am unhappy with the course?
We would never want you to be unhappy! If you are unsatisfied with your purchase, contact us in the first 30 days and we will give you a full refund.
How much more is in your course than is in your blogs?
The course has lots more information than what is in my blogs. It also follows a pathway to lead you from burnout to balance, creating a self-care plan in the process.
I struggle with change!
As bonus for purchasing you will also have access to 'how to make a change that sticks' online course, to help you with the process of change.
How much time will the course take?
I'm guessing, to choose to do a course like this, time and energy may be short! Each of the modules breaks down into short lessons, that you can work your way through at your leisure. To get the most from the course you will need to spend some time reflecting and then putting into practice what you are learning.
Are you tired, burned out and lacking balance?
This course is focused on you! How you can restore balance to your life. The 3 self-paced modules are:
Avoiding compassion fatigue
Health
Self-care
The course develops both the big picture of your vision for your restored life and offers a smorgasbord of options for the small steps and daily decisions to get there. You will create a self-care plan in the process.